Offizieller Händler – auch für andere Fahrzeuge
---
zur zeit überarbeiten wir unsere website um noch mehr infos und überblick zu bieten, wir bitten daher um verständnis wenn der auftritt noch nicht überall fehlerfrei ist…
at the moment we are modifying our website to give more infos and oversight.. please excuse when there are some mistakes somewhere.. 
---
SUPPORT :  Wir erhalten sehr viele Anfragen zu speziellen Anliegen per email. Die Erfahrung hat jedoch gezeigt dass Details besser telefonisch besprochen werden. Wir bitten daher sich zwecks Fragen gerne telefonisch mit uns in Verbindung zu setzen. Sie erreichen uns normalerweise zu unseren Geschäftszeiten ( MO – FR 9 – 17.30 UHR / SA geschlossen )   We receive a lot of inquiries about specific concerns via email. However, experience has shown that details are better discussed over the phone. We therefore ask you to contact us by telephone if you have any questions. You can usually reach us during our business hours (MON – FRI 9 a.m. – 5:30 p.m. / Saturday closed)
---
was viele nicht wissen – wir haben ein sehr grosses ersatzteillager mit gebrauchtteilen. anfragen am besten per telefon oder per mail am besten mit bild des gesuchten teils  /    as many dont know – we have a very large spare parts warehouse with used parts. Inquiries are best made by telephone or by email, preferably with a picture of the part you are looking for.

---
BETRIEBSURLAUB /  HOLIDAYS
27 DEZ – 21 JAN   KEINE BESTELLUNGSBEARBEITUNG UND  VERSAND  
DEC 27  – JAN 21  NO HANDLING OF ORDERS AND SHIPMENT
——————————————————————————————
newsletter  1 –  11/2023  – events: hallo, in diesem newsletter möchten wir nochmals an unsere events für kommendes jahr erinnern – mit der bitte um rückmeldung falls an einer veranstaltung interesse an einer teilnahme besteht.
bitte beachten: bei der italia- / dolomiten 2024   sind nur noch wenige plätze frei und werden vom hotel nicht mehr lange geblockt !
hier nochmals der überblick über unsere geplanten events für kommendes jahr 2024 :
da wir im gegensatz zu anderen veranstaltern nur mit begrenzter teilnehmerzahl unterwegs sein möchten sollte eine rückmeldung für die events an denen ihr interesse baldmöglichst zurück kommen
1ter mai  ( mittwoch)           – traditionelle eintagesausfahrt
————————————————————————————————-
fronleichnam- tour 2024:
donnerstag 30ter mai (anreise) bis sonntag 2ter juni (abreise)  –  wo´s genau hingeht wird noch festgelegt ( bavarese oder kaiserstuhl sind die ersten gedanken)
————————————————————————————————————–
italia2024 ( früher pässeblasen):
da der mai fast jede woche mit einem feiertag gespickt ist planen wir für diesmal am
donnerstag 20ter juni (anreise) bis sonntag 23ter juni(abreise) .  unterkunft wieder im hotel be place in trient. weil dort eine baldige reservierung nötig ist

bitte umgehend um rückmeldung. bei dieser veranstaltung ist die teilnehmerzahl begrenzter als bei den anderen events.
——————————————————————————————————————-
und sicher gibts auch wieder im september ne runde ;-))))
——————————————————————————————————————
newsletter 2 11/2023 infos :

hallo, ruckzuck ist 2023 fast schon wieder rum und die dumme jahreszeit kommt…
hier nun ein paar infos und erinnerungen:
–   da wir auch im winter eine gute auslastung haben bitten wir um baldmöglichste terminvereinbarung für alle besitzer von fahrzeugen bei denen   
    karosseriearbeiten gemacht werden müssen und in diesem zusammenhang lackierarbeiten nötig sind.    dass wir diese arbeiten am anfang der kommenden
    saison nicht machen können sollte jedem einleuchten da wir dann die werkstätten mit den kundendiensten belegt haben.
–   gleiches gilt auch für kunden die motortuning machen lassen möchten, speziell für 2- liter motoren haben wir eine gewisse zeit bis diese erstellt sind.
–   wir freuen uns auch wenn uns kunden jetzt ihr fahrzeug bringen bei dem normale kundendienstarbeiten gemacht werden müssen..
    (die vorlaufzeit während der saison beläuft sich mittlerweile auf rund 3 1/2 wochen)
–   die marktsituation in punkt barchetta hat sich besonders in den letzten drei jahren stark verändert. gute fahrzeuge sind nicht mehr so ohne weiteres zu finden,  
    es werden dagegen viele barchettas in miserablem zustand angeboten. erfreulich für die besitzer ist dadurch eine wertsteigerung von guten autos. da aber in 
    den meisten bewertungslisten wie z.b. autodatex und ähnlichen der wert sehr niedrig ist empfehlen wir immer dringender bei uns im haus ein wertgutachten
    von unserem tüv- sachverständigen erstellen zu lassen um im schadensfall auch einen reellen, dem markt entsprechenden wiederbeschaffungswert beziffern
    zu können.    wir haben leider einige fälle bei denen die kunden rund 4000.- euro weniger bekamen.  die kosten für as utachten belaufen sich auf über-
–   service- intervalle:   viele vernachlässigen die von uns empfohlenen service intervalle was die lebensnotwendigen arbeiten bezgl. motor angeht:
    zahnriemen die wenig in bewegung sind da kaum benutzt neigen schneller zu rissen als welche die ständig in gebrauch sind.  
    unsere formel heisst also für durchschnittlichen gebrauch ( im jahr zwischen 6000 – 10000 kilometern )  entweder nach rund 65000 kilometern oder aber nach
    rund sechs jahren den motorservice ( zahnriemensatz kpl. mit wasserpumpe etc.) machen lassen.    dies speziell für viele unserer kunden die bei uns ein  
    fahrzeug gekauft haben…..
——————————
 (  wenn sie auch unsere newsletter erhalten möchten – einfach mail an dsm-technik@mail.de     mit vermerk "newsletter"       wir nehmen dann ihre adresse in unseren verteiler auf )
---
for sale:
"clockwork orange"        see for more  https://dsm-car-concept.de/portfolio/fahrzeugverkauf/
rote schönheit:      see for more https://dsm-car-concept.de/portfolio/fahrzeugverkauf/

unserer weiterer geschäftszweig:  allradprüfstand und chiptuning durch die übernahme der firma   www.89zero.de  –  noch bessere möglichkeiten für entwicklungen  / our new additonal business   all-wheel dyno and chiptuning  through integrating www.89zero.de to our business – more possibilities for development
---
Hier ein paar Neuigkeiten von unserer Tuning-Linie:
Wir haben die ersten Mappings für eine barchetta mit Serienmotor ausgestattet mit unserem aspirazione- Ansaugkit auf unserem Prüfstand erstellt. Die Messungen zeigen den Unterschied
zwischen mit und ohne zusätzlichem Powercommander und Auto-tune Modul, einmal mit 100% Drosselklappenstellung und auch um zu zeigen dass unsere Massnahmen den Roadstercharakter erhalten und wesentlich verbessern bei einer Drosselklappenstellung von gerademal 20%..
here some news from our tune-up line: we made the first mappings for a car with serial engine using our aspirazione -aspiration system and the difference additional in connection with our powercommander and auto-tune tool. one dyno-run shows the difference with 100% throttle- position and the other shows the big difference in lower areas with just 20% throttle- position. means it shows that our tune-ups are for all barchetta fans are interested cause our engines support the roadster- character of the b…………..
——————————————————————————————————
Ansaugschlauch für vis/m2 neu , jetzt auch in Gummi- Ausführung lieferbar
/ aspiration tube for  vis/ m2 engines new rebuild in rubber
B-DI-0023 Euro 115.-
______________________________________________________________
Schaltwegverkürzung um rund 30% – für sportiven Schaltspass…. / gear lever shortage of app. 30% – for more sportive- gear- change- fun

   B-TUNE-UP-024 
see for more:https://dsm-car-concept.de/wp-admin/post.php?post=99&action=edit
_________________________________________________________
Neue Heimat für die Batterie – new home for the battery     see for more:  https://dsm-car-concept.de/baugruppe-exterieur/

—————————————————————————————————
Verdeckdichtungssatz 6-teilig Silikon /  gaskets for soft-top made in silicone  
see for more:             https://dsm-car-concept.de/tune-up-exterieur/       
  

————————————————————————————————————-
Komfortschaltung Fensterheber / comfort switch for window-lifters
see for more: https://dsm-car-concept.de/tune-up-exterieur/
b-car-conc-018       euro  240.-
—————————————————————————————————
Der Schutz für den Verdeckkastendeckel –   protection for the softtop -hood : 
see for more: https://dsm-car-concept.de/tune-up-exterieur/

---
Sie haben nun die Möglichkeit sich für ein Fahrzeug zu entscheiden und das Auto für sich konfigurieren zu lassen, sei es von der technischen Ausstattung sowie auch bei Dingen wie der Farbgebung etc.     Wir haben Ihr Interesse geweckt? Kontaktieren Sie uns –  gerne per email ( dsm-technik@mail.de) oder auch telefonisch ( MO – FR  9-17.30 Uhr – +49(0)7331 66262  )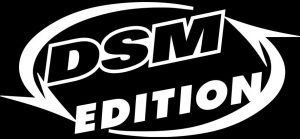 Fahrzeuge die momentan zum Verkauf fertig sind:  https://dsm-car-concept.de/portfolio/fahrzeugverkauf/

(Mehr Infos finden Sie unter der Rubrik Verkauf )
———————————————————————————————————–
---
Die barchetta braucht Luft ! /  the barchetta needs air !

 DSM – aspirazioneeee…  Änderung des Ansaugtrakts, 5-6 PS mehr Spitzenleistung und vor allen Dingen eine wesentlich bessere Drehzahlfreude und Druck in unteren und mittleren Bereichen. Das Drehmoment ist vor allen Dingen im unteren Bereich um rund 14Nm stärker, 10Nm mehr stehen im ganzen Drehzahlbereich an.

DSM – aspirazioneeee … change of the intake tract, 5-6 HP more peak power and above all a much better speed pleasure and pressure in the lower and middle ranges. Above all, the torque is around 14Nm stronger in the lower range, 10Nm more is available in the entire speed range.
see for more: https://dsm-car-concept.de/dsm-interno-tune-up/motor/
———————————————————————————————————————–
Fahrzeug-Vermessung /  set-up measuring
see for more: https://dsm-car-concept.de/baugruppe-fahrwerk/
---
---
Gummitüllensatz Handbremsseile – bei Fiat nicht einzeln lieferbar /  rubber for the handbrake- cable – not available as a single part by fiat

see for more:          https://dsm-car-concept.de/bremse/

———————————————————————————————————–
Zugfedern für Bremskraftregler ohne ABS (bei Fiat nicht mehr erhältlich)  / springs for the brake-regulator for cars without abs ( no more available by fiat )

see for more: https://dsm-car-concept.de/bremse/
---
Bremskraftregler rechts ohne ABS mit Betätigungslöffel  /  Bremskraftregler links ohne ABS mit Betätigungslöffel /  brake- regulator  right/ left  with lever for cars without abs

see for more: https://dsm-car-concept.de/bremse/
———————————————————————————————————–
 Phasensteller – Neuteil /  phase indicator ( B-mo-0019 )  
see for more:  https://dsm-car-concept.de/baugruppe-motor/
---
FRONTSTOSSSTANGE  UND NAXOSSPOILER/ Front bumper and naxos- spoiler:

Frontstossstange aus hochwertigem Gfk, hergestellt mit gewobenen Matten und nicht mit billigem splitterfreundlichem Flies. Sehr hohe Passgenauigkeit und mit Innenteil wie auf den Bildern zu sehen ist.  /

Front bumper made of high quality fiberglass, made with woven mats and not with cheap splinter-friendly fleece. Very precise fit and with inner part as shown in the pictures.     – produced hand made in germany-
see for more: https://dsm-car-concept.de/baugruppe-exterieur/

————————————————————————————————————–
Reparaturkit Ölablassschrauben – Gewinde/

Repair kit oil drain plugs – thread :
see for more:  https://dsm-car-concept.de/baugruppe-motor/
____________________________________________________________________
Besseres Licht für Cockpit und Mittelkonsolenbeleuchtung / Better light for cockpit and center console lighting
see for more: https://dsm-car-concept.de/tune-up-interieur/
__________________________________________________________________
Tankdeckel, abschliessbar in beiden Versionen / Tank cap, lockable, in both versions   see more: https://dsm-car-concept.de/tune-up-exterieur/

————————————————————————————————–
---
Fahrwerks- Komplettkits  /  suspension- complete kits
see for more: https://dsm-car-concept.de/dsm-interno-tune-up/fahrwerk/
---
Verdeckdämpfersatz verstärkt / softtop-damper forged
see for more:   https://dsm-car-concept.de/tune-up-exterieur

---
Kofferdeckeldämpfer / damper for boot
see for more: https://dsm-car-concept.de/tune-up-exterieur/
---
Batteriepoltrennung / battery pole separation
see for more: https://dsm-car-concept.de/baugruppe-elektrik/
---
---
---